Conferences Series LLC International Summit on 20th World Congress on Obesity and Metabolic
Diseases
Conferences Series LLC has successfully concluded its 20th World Congress on Obesity and Metabolic Diseases during May 20-21, 2019 Yokohama, Japan. More than 55 distinguished scientists, researcher, academician participated for sharing research advance, knowledge and expertise related to the obesity worldwide. The 2 days conference, held on May 20-21,2019 provides the leading academic scientists, researchers and scholars to share their experiences and research results about all aspects of Obesity.
20th World Congress on Obesity and Metabolic Diseases , 2019 was inaugurated followed by the key note session by Chowdhury Sakera Ferdous, Wake Forest School of Medicine, USA with the title "Healthcare utilization among obese population: Role of hospital medicine.
The conference's first day, featured panels on obesity and metabolic diseases, Bariatric Surgery, Binge Eating Disorder, Obesity and Cardiovascular Diseases, Paediatrics Obesity and Obesity and Cancer.
The second day began with Obesity and Diabetes, Maternal Obesity, Weight Loss Medications, Obesity & Depression, Endocrinal and Hormonal Obesity. The second day of conference includes Networking and Lunch.
Forth coming Conferences on 21st World Congress on Obesity and Metabolic Diseases during April 06-07, 2020 Manila, Philippines.
Conferences Series LLC take great pleasure in inviting the scientific community across the globe to the 21st World Congress on Obesity and Metabolic Diseases during April 06-07, 2020 Manila, Philippines
Manila, the capital of the Philippines, is a densely populated bayside city on the island of Luzon, which mixes Spanish colonial architecture with modern skyscrapers. Intramuros, a walled city in colonial times, is the heart of Old Manila. Manila occupies the low, narrow deltaic plain of the Pasig River, which flows northwestward to Manila Bay. The swampy delta of the southward-flowing Pampanga River lies to the north of the city. Immediately to the northeast and east of the urban region lies a stretch of lowlands, beyond which rise the peaks of the southern range of the Sierra Madre.
The upcoming Annual Meeting Obesity 2020 will focus on obesity, metabolic diseases, obesity and nutrition. This conference will also present the Advance Therapies related to obesity.
During this upcoming obesity conference, you will have an opportunity to socialize with different researchers, scientists, professors, and college students in the subject of Obesity and Metabolic Diseases. You must be able to discover novel possibilities and develop your knowledge through this professional event. It may also function a splendid platform for individuals for studies Philomath's to trade and proportion their experiences and research consequences about all aspects of Obesity and Metabolic Disease. Obesity Conference 2020 gives the most effective interdisciplinary forum for researchers, practitioners, and educators to offer and talk the maximum recent innovations, trends, and issues, practical challenges encountered and the solutions followed inside the field of Obesity and Metabolic Diseases.
The theme of the conference is "Exploring the Foster Innovations in Obesity and Weight loss".
Obesity 2020 is expecting participants around the globe and the 2-day convention will encompass Keynote speeches, Oral presentations, Workshops, Symposiums, Poster presentations and Panel discussions.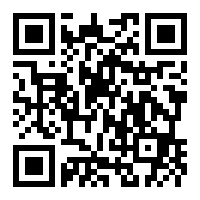 Why to Attend?
With members from around the world focused on learning about Obesity and its effects, we offer an extraordinary platform for networking opportunities, discussions to enhance the progress of science, nutrition, health and technology. Obesity Conferences 2020 provides opportunity for direct communication between the young researchers and highly affiliated personalities in medical field whether they are working in the similar field or other research areas. To facilitate opportunities for networking, collaboration and exchange of ideas with internationally renowned leaders in Obesity 2020.
For further details, please contact:
Best Regards
Caroline Matthew | Program Manager
Obesity 2020
WhatsApp: +441234984206
Email: obesitysummit@asiameetings.org
---